Attachment Considerations, Options and Selection Part II
By: Chris Bormes
Editor's Note: This blog is a special two-part feature.
Overdenture Bar attachment can be direct retainers, on top of the bar, or on the side of the bar. The most popular include:
.
Hader Bar is the most widely used bar retainer in the world. It is the shortest (10mm from implant platform to opposing tooth) and narrowest (3mm) bar option while also being the most versatile depending upon which clip option you select.
For a tissue supported prosthesis, use the metal ackermann clips. The metal clips provide both vertical and rotational movement on a single straight bar segment. The easily replaceable plastic riders provide just rotational movement on the same single straight bar segement, and are ideal when you have two and more sections on a rigid construction, as multiple sections prohibit movement and rotation. The plastic Hader clips provide an audible click for patient security and the prosthesis is rigid or non-moving.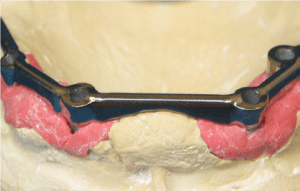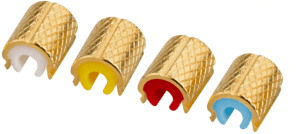 Locator is designed to be cast, welded, or threaded (recommended) on top of a bar. For long term servicability, the threaded is recommended. Locators require 15mm of vertical and 5.5mm of prosthetic space. They have 8 different retention levels to provide easy cusomizaton to the patient's needs. If you have a tissue supported prosthesis, use the traditonal black processing insert. If you have an abutment supported prosthesis, use the yellow bar processing insert. This unique insert is designed to provide less movement than the black insert.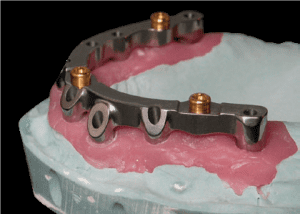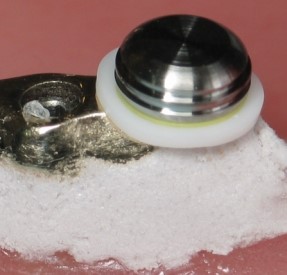 The Clix ball is also designed to be threaded into a bar structure. It requires 15mm x 4mm of prosthetic space. The Clix provides resilient ball and socket rotation when used on the distal of a resilient bar, and a firm audible snap and limited movement on a rigid construction.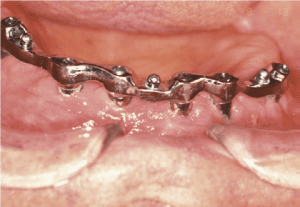 Sagital balls, like the Sagix, are ideal when vertical space is compromised. The Sagix only requires 3.1 x 3mm of prosthetic space. These are ideal for split bars, as well as on the lingual and buccal of traditional bars. The Sagix does not require sagitall parallelism, and therefore allows for rotational and vertical movement on resilient cases.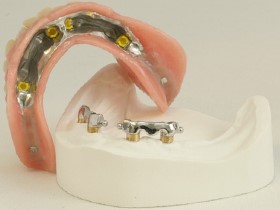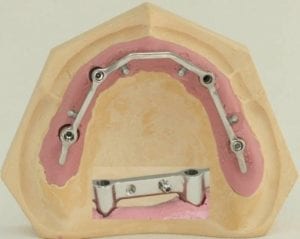 The Universal Plunger Loc is designed to stop lift-off and movement and provides patient confidence. This low profile attachment is very often used with an anterior Hader clip and only requires 2.5mm x 4mm of restorative space. These are most commonly used on rigid/abutment supported overdentures, but they can be resilient as well—simply open up the hole in the bar to provide the movement desired. The patient does, however, need to have the dexterity to engage and disengage the plungers during insertion and removal.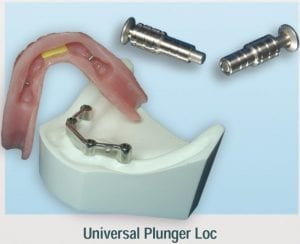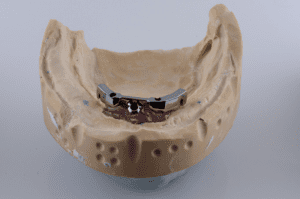 A stud attachment is ideal in the edentulous mandible when the restorative team has placed the implants in an ideal position. Positon F is where we do not want to place implants for a two imlant stud case. Implants in the bicuspids have both an anterior and posterior cantilever, making this a "pier" abutment. It will be very difficult to keep both tissue supported areas relined and supported and the attachments will "feel loose."
Position X has the advantage of having a minimal anterior cantilever as well as having the most restorative space for prosthetic componenets. Position O has gained popularity in recent years for two reasons; first, there is only one movement, posterior, to handle. Second, if the patient decides to have more implants placed down the road (for example, in the bicuspid area, in front of the mental foramen), this provides us with a better A/P spread and increases the odds of providing a better restoration—a rigid, non-moving, implant supported fixed or removable prosthesis.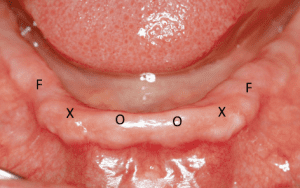 Locator is the most widely used stud attachment in the world today. It self parallels to correct divergent implants, is easy to insert/remove for the patient, and has eight different retention levels. It only requires 2.73 x 5.5mm of restorative space. The Locator is unique from all competitors in its pivoting function for abutment protection, tissue support, and attachment longevity. The nylon male stays in constant contact with the abutment during patient function, the movement being the metal housing around the nylon male. It is no surprise that that this attachment lasts up to 8 times longer than prevous generation attachments as well as copies that do not pivot.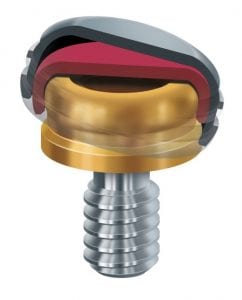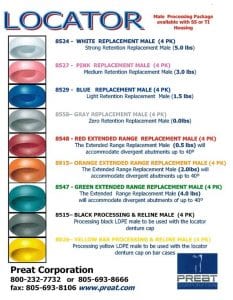 Clix Ball abutments are also used in overdenture stud applications, and it allows up to 30 degrees of angle correction while only requirng 4 x 4mm of space. It is ideal for patients with poor hygiene (no cup or receptacle to accumulate debris) or limited buccal-lingual space.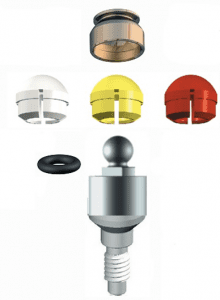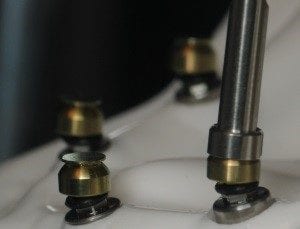 O-Ring attachments are simple and very easy to use. They are the most resilient stud attachment available, providing vertical, rotational, and hinge movements to protect our abutments. However, O-rings are not ideal for cases with over 10 degrees of divergence and have minimal retention options. They require 6mm x 4.5mm of restorative space. Traditionally, O-rings are used when you want to protect weaker teeth or (small diameter/weaker bone) implants.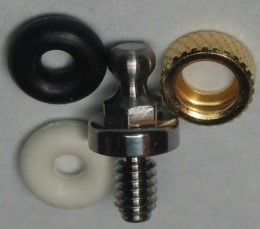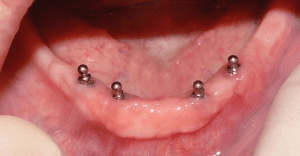 Magnets are a useful tool for patients who have limited dexterity, such as patients who had a stroke, Parkinsons, or have a care giver insert/remove the prosthesis. Magnets self align and rotate up to 48 degrees for ease of use, but provide limited lateral stability and limted retention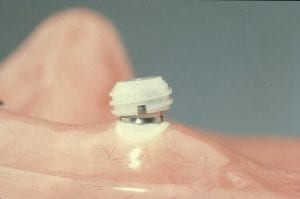 At the end of the day, selection of attachments is an important component of the restorative process. A collaborative effort by the dentist and the dental technician can help ensure success.
---
Chris Bormes graduated from Gonzaga University prior to attending the Dental Laboratory Technology program at City College of San Francisco.  Chris has earned both ICOI Fellowship and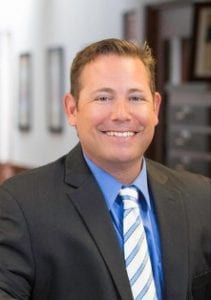 Mastership in Dental Technology; graduated from both Ticonium's and Bego's Partial Denture Programs; is a candidate for CDT in Complete Dentures; wrote the PREAT Corporation Technical Manual, and has invented 6 different attachments.  Chris has lectured both nationally and internationally and is recognized as an expert in attachments and implantology.  Chris joined PREAT Corporation in 1997 and was named President in 2010. In 2017 alone, Chris Bormes held 25 courses for continuing education credit at both large conferences such as the annual Hinnman conference, DLOAC Dental Lab & CAD/CAM Annual Expo, and LMT Lab Days as well as local study groups. Chris Bormes is dedicated to non-commercial education with the sole focus of increasing the knowledge and skills of dentists in order for them to provide the highest quality of care to their patients.
Continuing education courses held by Chris Bormes are specific to treatment planning for patients involving removable prosthetics, overdentures, attachments, and implant supported and retained restorations. This includes educating dentists on ongoing treatment options, protocols, and technical developments in the dental industry based on sound scientific evidence. As patient-specific treatment options continue to evolve, the Chris Bormes will teach when, where, and how to informatively choose the appropriate treatment option specific to each patient.
As President & CEO, Chris leads a team of dental professionals committed to providing the highest quality parts, expertise, education, and service to our dental partners in order to improve the quality of life for all involved