Behind the Scenes: Making Your Dental Restoration
By: Heather A. Voss, CDT
Do you need to have dental work done soon?  A new crown, bridge or denture?  Maybe to fix a front tooth that got chipped while playing sports, or a set of veneers to fill in gaps and cover discoloration so you feel more confident when you smile? Maybe a denture or partial to replace several missing teeth?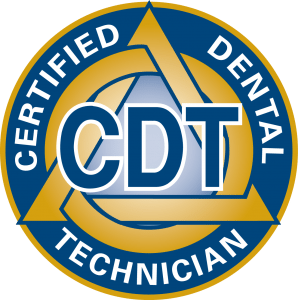 Whatever the case may be, did you just think that your dentist or his assistant make the new teeth that will be put in your mouth or did you know that there is a separate group of dental professionals that specialize in making teeth?  These professionals, called dental laboratory technicians, are specialists who custom make replacement teeth based on the unique characteristics and needs of each individual patient.
Dental laboratory technicians work from the impressions or scans made of your mouth and with photos and information provided by your dentist, to make restorations that fit correctly and function properly in your mouth.  These specialists typically work behind the scenes in a separate facility from your dentist, a dental laboratory, with other dental laboratory technicians, all dedicated to creating replacement teeth that work as well if not better than your natural teeth.
Since no two teeth are the same, dental lab technicians use their expert knowledge of tooth shape and design, along with specially for mulated materials, to create the replacement teeth that your dentist will put into your mouth. Making replacement teeth look and feel natural and function well requires a mix of both art and science.  Cutting edge technology and time-tested handcrafting techniques are used in the process of making replacement teeth. This requires dental laboratory technicians to have a vast knowledge and understanding of the latest materials, techniques and technology in order to create the best fit, function and natural appearance.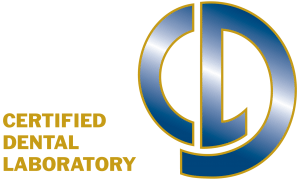 Just like no two teeth are the same, it can be said that no two dental technicians are the same as well.  Dental technicians who commit to yearly continuing education and training, like Certified Dental Technicians (CDT), have advanced knowledge, skills and experience that will be reflected in the quality level of the teeth they make. When CDT's and dental laboratory technicians work for  a Certified Dental Laboratory (CDL) or Dental Appliance Manufacturers Audit System (DAMAS) laboratory, the additional commitment to standards ensures that you can be confident the services provided and the materials and processes used to make your replacement teeth meet or exceed industry guidelines and standards.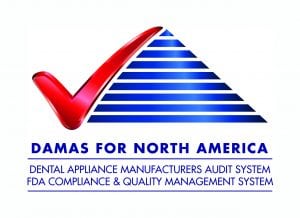 CDT's, dental laboratory technicians and CDL's and DAMAS laboratories are a critical part of the oral health care team by contributing their specialized knowledge and expertise, to create replacement teeth that will improve the quality of life for patients just like you. To learn more visit: www.nbccert.org or www.nadl.org.
---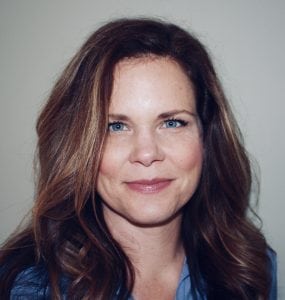 Heather A. Voss, CDT, owns and operates Legacy Dental Arts in Buffalo, NY. She is a second generation certified dental technician and has been in the dental laboratory technology field for over 25 ears. Heather, an avid life-long learner, has attended thousands of hours of CE during her career including, the Pankey Institute, LVI, Kois Center, Spear Education as well as countless others.   She has been published in various clinical and technical journals and has lectured for both dental technicians and clinicians throughout her career. Her experience working in small family owned labs as well as large privately owned and corporately owned labs has given her unique insight and expertise in the technical, production and business management aspects of the dental laboratory business. Heather is the past 2015-2017 Chair of the NBC Board of Trustees and currently serves as Lab Representative on the NADL Board of Directors.