NBC, NADL, and FDLT are extremely pleased to dedicate the month of June to the appreciation of dental technicians and Certified Dental Technicians (CDTs). Dental technicians and CDTs develop specialized skills in order to provide care to patients in need. The reliability of that care is fortified by dedication to standards of excellence and continuing education. In the dental laboratory, dental technicians and CDTs are defined by their problem solving abilities and creativity. They show great adaptability, transferring these skills to the altogether different demands of industry wide change. In turn, they play a key role in advancing the profession itself.
According to the National Institutes of Health, 65.8% of people in the U.S.A. have a dental restoration. Each of these cases represents an act of service, carefully planned, and thoughtfully executed by a dental technician or CDT.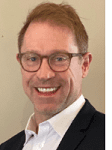 "In our business, every month should be CDT and Dental Technician appreciation month," said Tad Friess, NADL President. "Without them, we wouldn't be in business. The CDTs who work for me are dedicated professionals, committed to quality and advancing our craft as much as I am. They are invariably meticulous, detail-oriented individuals who know and love that they're providing a service to someone they don't even know. When they've completed a project, they know that someone in our region will have a better smile and a happier life. Thank you to everyone who shows this level of passion in the dental labs around the world."
Careful attention to detail is the hallmark of an excellent restoration. When it is supported by a reliable technician's knowledge of industry standards, from material selection to infection control practices, patients reap the benefits of that care.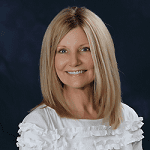 "As we celebrate CDTs and dental laboratory technicians this June we must take time out to say thank you," said Martha Martin, FDLT Chair. "Many of you spend countless hours perfecting and honing your skills as laboratory technicians. Your commitment to high standards demonstrates the attentiveness and concern that you provide to the dental healthcare community. You are life changers — from being part of the restorative team to the beautiful smiles you create. Thank you for all you contribute and thank you for continuing on the path to excellence through certification and education."
As the dental laboratory industry faces changes and challenges, dental technicians and CDTs have an opportunity to lend their finely honed problem solving abilities to creative solutions. This adaptability paves the way to professional resilience. It elevates the industry, impacts the earning potential of the profession in years to come, and secures opportunities for future dental technicians and CDTs.

"I take great pride in honoring dental technicians and CDTs in June," said Mark Stueck, CDT, NBC Chair. "These individuals are exceptionally bright and highly creative. But I am most struck by their professional fortitude. 
Even though dental technicians face challenges, they focus on providing high-quality dental restorations and, at the end of the day, change patient lives. I find myself inspired by dental technicians who remain committed to craftsmanship and by CDTs who dedicate themselves to standards of excellence in hopes of advancing our profession. So in June, we celebrate dental technicians and CDTs by saying thank you — you are appreciated!"
NBC, NADL, and FDLT look forward to celebrating dental technicians and CDTs this month. Thank you for the smiles you inspire, both in and outside the oral health care setting!