What Do Patients Need to Know?
By: Bennett Napier, CAE
Dentistry from a health care perspective is regulated in two ways, but as it relates to patient interest, the primary focus in this blog will be on the state perspective, as this is where the practice of dentistry is regulated.
On the federal side, it's important to note a couple of elements. The U.S. Food and Drug Administration regulates the process by which, materials and equipment used in the practice of dentistry, come to the market place.
In essence, companies that make materials and equipment used in dentistry, just like other areas in health care, have to put those products through a rigorous process related to "pre-market approval", before products can be purchased and used by dentists and dental laboratories in fulfilling the need for dental patients for crowns, bridges, dentures, implants, veneers, sleep apnea devices and orthodontic appliances.
At the federal level, it's important for dental patients to also be aware that a significant portion of restorative dental work is done outside the United States, and comes back into the market for use by U.S. dental patients. See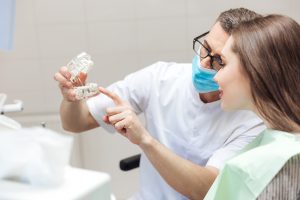 this April 2017 article by Bloomberg, https://www.bloomberg.com/news/articles/2017-04-21/your-imported-teeth-are-a-battlefield-as-trump-takes-on-trade that addresses this issue in some detail.
As shared above, the practice of dentistry, is covered under "Dental Practice Acts" within a specific state law.
Dental Practice Acts generally cover the licensure requirements and scope of practice for dentists, licensure requirements and scope of practice for dental hygienists; and regulation of others involved in the delivery of dental related services. These may include dental assistants, and in some states, there may also be specific regulations regarding dental laboratory technicians and/or dental laboratories.
Dental laboratory technicians and dental laboratories are mostly independent businesses apart from the dental practice, and they receive prescriptions (R/X's) from licensed dentists to fulfill patient specific needs in restorative and cosmetic dentistry. However, it is not uncommon to find a dental laboratory technician(s) that work in house, as an employee for a dental practice.
Dentistry, is not unlike other parts of the health care system. There is a range of options in the marketplace for patients to choose from in terms of providers, and costs of care vary.
Dental care is either private pay for services, or aspects of the care may be covered by dental insurance. The major difference in dentistry, is dental insurance is more of a "reimbursement plan to cover up to a certain dollar amount", and there is really not a program in the insurance market, that offers "full dollar for dollar insurance coverage reimbursement" like you would find in the medical side of health care.
Now that you know some of the background on how dentistry is regulated, what are some key things you need to know as a dental patient if you have a problem or are seeking dental treatment.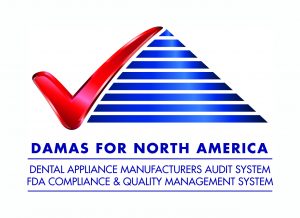 1. Verify the dentist you are working with or are considering is licensed to practice in your state. You can verify this with the State Board. See a listing here: http://www.ada.org/en/education-careers/licensure/licensure-dental-students/state-dental-boards.
2. See if your dentist works with a Certified Dental Laboratory, DAMAS certified laboratory, or Certified Dental Technician.
3. If you have a complaint against a dentist, most all state dental practice acts, have a formal complaint process for

patients. Again, you can find information on the complaint process in your state at this listing: http://www.ada.org/en/education-careers/licensure/licensure-dental-students/state-dental-boards.
4. Dentists are generally the only licensed professional that is legally authorized to deliver care to dental patients. In some states, dental hygienists can provide certain limited services directly to dental patients. Further, there a few states that have legalized denturism, where a licensed denturists can make or repair dentures direct for patients. That is in eleven of the fifty states.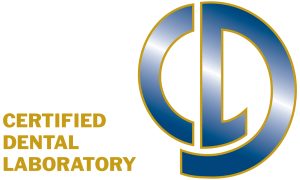 In all other instances, a dental patient cannot seek or receive services direct from a dental laboratory. Most dental practice acts have very clear standards, in this regard and in many states, a violation of the dental practice act can result in mandatory prison time for the individual performing dentistry illegally.
Given today's focus on e-commerce, many consumers, look to the internet to find the best deals. Unfortunately, you can find mail order companies operating illegally offering the ability for patients do to "impressions"  in home and send it back to receive products such as retainers, veneers, dentures, or night guards.
Buy at your own risk. In most cases, they are operating illegally, outside of the dental practice act.  As a patient, you may not get a restoration that actually treats your needs, and it could create an even worse outcome. If something goes wrong, you likely will be on your own.
---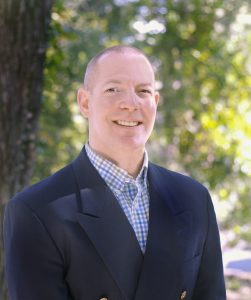 Bennett Napier, MS, CAE, is a Certified Association Executive and serves as Executive Director of the NADL, NBC, and FDLT. Napier has been involved in the dental industry since 1994 having served as a Chief Staff Executive for state and national organizations in both dental hygiene and the dental laboratory industry. Prior to his career in association management, he worked in Washington DC, as a congressional assistant and policy analyst.