For dentists and dental laboratories, the raw materials and equipment/technology used in the delivery of dental services is regulated in some manner by the U.S. Food and Drug Administration (FDA).
To help dentists, dental laboratories and patients understand elements of how FDA is involved, this blog is a primer on key questions that many people ask.
What is the difference between Cleared and Approved?
In order for medical devices to be legally marketed (sold) in the United States, they are required to be cleared or approved by the FDA unless it is 510(k) exempt.
Cleared medical devices: These medical devices are ones that FDA has determined to be substantially equivalent to (similar) another legally marketed device. A premarket notification submission is referred to as a 510(k) and must be submitted to FDA to review and provide clearance. Dental products (materials and equipment) fall into this category.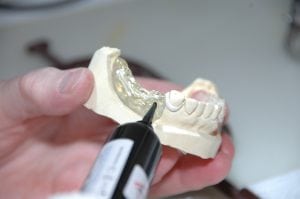 Approved medical devices: Approved medical devices are those devices that the FDA has approved a premarket approval (PMA) application or a humanitarian device exemption (HDE) application. This review and approval process is for Class III medical devices (the ones with the highest risk) and involves a more rigorous review than the 510(k) review process. This is generally products in the medical arena, think medical devices used in surgery, etc.
The FDA Centers for Devices and Radiological Health (CDRH)maintains searchable databases on its website containing 510(k) and PMA information.
The Link to the Public 510(k) database is: https://www.accessdata.fda.gov/scripts/cdrh/cfdocs/cfPMN/pmn.cfm
Section 510(k) of the Food, Drug and Cosmetic Act requires device manufacturers who must register, to notify FDA of their intent to market a medical device at least 90 days in advance.
This is known as premarket notification – also called PMN or 510(k). This allows FDA to determine whether the device is equivalent to a device already placed into one of the three classification categories. Thus, "new" devices (not in commercial distribution prior to May 28, 1976) that have not been classified can be properly identified.
Specifically, medical device manufacturers are required to submit a premarket notification if they intend to introduce a device into commercial distribution for the first time or reintroduce a device that will be significantly changed or modified to the extent that its safety or effectiveness could be affected. Such change or modification could relate to the design, material, chemical composition, energy source, manufacturing process, or intended use.
What is a Medical Device?
A medical device is an instrument, apparatus, implement, machine, contrivance, implant, in vitro reagent, or other similar or related article, including a component part or accessory which is:
recognized in the official National Formulary, or the United States Pharmacopoeia, or any supplement to them
intended for use in the diagnosis of disease or other conditions, or in the cure, mitigation, treatment, or prevention of disease, in man or other animals, or
intended to affect the structure or any function of the body of man or other animals, and which does not achieve any of its primary intended purposes through chemical action within or on the body of man or other animals and which is not dependent upon being metabolized for the achievement of any of its primary intended purposes." This is the section that applies to dentistry and dental laboratory restorations.
How are Medical Devices Classified?
The FDA regulates a wide range of medical devices.
Medical devices are classified based on the risks associated with the use of the device. Devices are classified as Class I, Class II, or Class III, with Class I being the lowest risk and Class III the highest risk.
Class I – These are devices that present minimal potential for harm to the user. 35% of medical device types are Class I and and 93% of these are exempt from pre-market review.
Class II –These are devices that generally present a moderate risk of harm to the user. 53% of device types are Class II, most of which require FDA review through premarket notification (510(k)). Dental Implants and Sleep Apnea Devices are Class II devices.
Class III – These are devices that sustain or support life, are implanted, or present potential high risk of illness or injury. 9% of device types are Class III and require FDA review through premarket approval (PMA) or humanitarian device exemption (HDE).
Unclassified/Not classified – These are device types that FDA has not yet classified. 3% of device types are unclassified/not classified.
Most items manufactured by dental laboratories are either Class I or Class II devices and a number of restorations are "Unclassified/Not Classified" in terms of having an FDA product code.
At the end of the day, transparency is key element of patient care. It is important that dentists, dental laboratories and patients be informed regarding the dental laboratory technology regulatory landscape.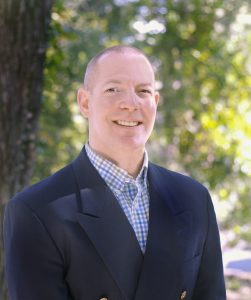 About the Author:
Bennett Napier, MS, CAE, is a Certified Association Executive and serves as Executive Director of the NADL, NBC, and FDLT. Napier has been involved in the dental industry since 1994 having served as a Chief Staff Executive for state and national organizations in both dental hygiene and the dental laboratory industry. Prior to his career in association management, he worked in Washington DC, as a congressional assistant and policy analyst.