In the past decade, the FDA has increased the number of device manufacturing establishment inspections. Pre-COVID, in 2017, the FDA conducted 2,952 inspections of medical device firms, representing a 46 percent increase compared to a decade earlier. FDA also increased foreign inspections 243 percent.
In 2018, FDA regional field offices launched inspections of dental laboratories in Arizona, North Carolina, Virginia, Tennessee, Texas, Illinois, Michigan,  Kansas, California, New Jersey, New York, Florida, Pennsylvania, and Indiana.
At the end of 2018, the FDA released its 2018 Medical Device Enforcement and Quality Report.1 The report pointed out the global scale of medical device manufacturing with over 21,000 FDA registered medical device manufacturing establishments located in 106 countries. The report highlighted that the FDA had increased its oversight by increasing the annual number of device  manufacturing establishment inspections and emphasized the FDA's focus on employing a targeted, risk-based approach.
Then in 2019, increased focus on dental devices led to dental devices going from being under a Dental Devices Branch under the Division of Anesthesiology, General Hospital, Respiratory, Infection Control and Dental Devices (DAGRID) to becoming its own separate Division of Dental Devices. The Division of Dental Devices' responsibilities include establishment inspections, recalls, labeling, premarket review determinations (510(k)), and the development and interpretation of regulations and policies related to dental devices.
As one might expect, during the COVID years the FDA's focus shifted and there was a temporary reduction in medical device facility inspection activity. Now that the pandemic-related activity is mostly behind us, it appears that FDA has resumed inspections, and FDA inspectors, picking up where they left off, are back out there inspecting dental laboratories.
FDA inspectors have a great many different types of device manufacturing establishments to inspect, and some may not have been in many, or any, dental laboratories prior to inspecting your laboratory. There may also be some new inspectors.
Two Recent Cases
The following are two noteworthy examples from last summer that occurred during actual FDA inspections of dental laboratories that revealed
some curious misconceptions.
In the first case, the inspector claimed that the dental laboratory was required to register with FDA as a medical device manufacturing establishment and list with FDA because they are printing denture teeth.
The inspector was not aware that domestically made printed denture teeth have no product code. Therefore, registering with FDA and listing as  a manufacturer of printed denture teeth is not possible as there is no product code to list. When this was communicated to the inspector, the inspector then looked at the regulations and came back with 21 CFR 872.3590, which references preformed plastic denture tooth. What the inspector didn't understand was that per the FDA's product classification, the product code description for printed denture teeth "PZY – Additively Manufactured 3D Printed Denture Tooth"  clearly indicates that it applies to the resin used to print the denture tooth, and not the printed denture tooth itself.2
In a second case, the inspector threatened to recall all the patient-specific mouth guards that the dental laboratory had made over the past several years unless the dental laboratory registered with FDA as a medical device manufacturing establishment prior to the conclusion of his inspection.
The inspector was initially unaware that dental laboratories are exempt from FDA registration requirements under the exemption contained in 21 CFR 807.65(i) and was taken aback that the laboratory was not already registered with the FDA.
Had the laboratory been required to unnecessarily register with FDA as a medical device manufacturing establishment, in addition to any other associated expenses, the annual FDA registration fee alone would have been $6,493, with a likely increase each year.
The dental laboratory contacted NADL and fortunately NADL was able to quickly confirm with FDA that dental laboratories are able to make mouth guards within the scope of the dental laboratory registration exemption in 21 CFR 807.65(i).3 FDA confirmed that FDA registration is not required for a dental laboratory making an unbranded, patient-specific mouth guard, on the order of a dentist, using 510(k) cleared materials.
As a result, when the FDA inspector returned to the lab on the last day of the inspection, he explained that after discussing it with his supervisor, he had been "asked to shift focus to other higher-risk inspections."
Conclusion
As you can see from the above cases, sometimes FDA inspections can lead to unusual places. If you encounter a questionable interpretation during an FDA inspection, or if you have in the past, please call NADL and we will do our best to provide the information the inspector may need, etc. Additionally, sharing these cases with NADL will help us to communicate with FDA on areas where increased FDA inspector understanding of how a regulatory requirement
applies to dental laboratories may be needed.
Sources
1. https://public4.pagefreezer.com/browse/FDA/18-05-2021T17:14/https:/www.fda.gov/media/118501/download
2. https://www.accessdata.fda.gov/scripts/cdrh/cfdocs/cfPCD/classification.cfm?ID=PZY
3. https://www.accessdata.fda.gov/scripts/cdrh/cfdocs/cfcfr/cfrsearch.cfm?fr=807.65
About the Author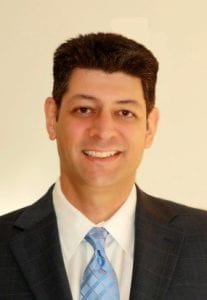 Eric Thorn, Esq. 
Eric Thorn is in-house Counsel for the National Association of Dental Laboratories.  Eric presents on regulatory matters affecting dental laboratories nationwide.  He formerly served as the General Counsel of the Florida House of Representatives and later spent over a decade in private practice representing numerous associations, private corporations and local governments on governmental relations, regulatory and business development matters.