By: Steve Killian, CDT
Dental school curriculums around the country have been trending away from teaching hands on dental technology skills in recent years.  For the new dentist the lack of experience in handling basic materials used for restoring teeth translates into a need to employ expert help.  When it comes to treatment planning, selecting restorative materials for the patient, and developing efficient work flows in the clinic, the dentist is often consulting with a highly experienced dental technician.   Certified Dental Technicians, dental laboratory owners, managers and master technicians are easily available to provide the necessary expertise.   Look for Certified Dental Laboratories (CDL), who require CDT's to manage, and Dental Appliance Manufacturers Audit System or DAMAS qualified laboratories, which undergo third party verification regarding QS/GMP, to qualify for those designations.
Trends began to change…when in the mid-2000s the American Dental Education Association (ADEA) led activities toward systemic change in dental education.  New models of education were recommended as a result of the Macy Study of 2008.  Specific recommendations for the remodeling of the clinical side of dental education held promise for relieving problems with student indebtedness, an overcrowded and irrelevant curriculum and the pace of technological and scientific advances.  Thus the current model of clinical education, with focus on a patient-centered faculty and treating patients while simultaneously supervising students, was adopted throughout dental school curriculums nationally.
Most dental schools today offer curriculums in close accordance with the outline of the ADEA, the American Dental Education Association.  According to the ADEA:
"The last two years of dental school mostly involve clinical study (direct patient care) and some practice management instruction. Students will learn to care for chronically ill, disabled, special care and geriatric patients as well as children to ensure they have a wide variety of experience caring for all types of people.
At many schools, students often rotate through various clinics, hospitals and other off-campus community settings, and work under the supervision of a clinical instructor. This gives students the opportunity to work closely with other health professionals and health professions students, giving them the appreciation of a team approach to health care delivery.
Dental schools change their curriculums often to meet the needs of a constantly changing population, but this general outline tends to stay the same across all schools." 
In doing a quick online search of some of the major universities websites around the country I have found the description of any hands-on Dental Laboratory Technology training severely lacking or severely reduced from what was taught decades ago.  For example, at our own Southern California, Herman Ostrow School of Dentistry of USC, the curriculum introduces subjects relating to Dental Laboratory Technology in the first semester of the first year.   However, the Fundamentals of Restorative Dentistry Module is only one of 12 classes during that semester.  It isn't until the third year, and only as part of a larger class on Dental Morphology, Oral Histology, Physiology, Patient Management, Smoking Cessation, Dental Materials, Prosthodontics, Endodontics, and Esthetic Dentistry that we see more subjects relating to Dental Laboratory Technology at USC.
The University of Florida College of Dentistry, the University of Pennsylvania Penn Dental Medicine, the University of Minnesota School of Dentistry, Harvard School of Dental Medicine, Tufts University School of Dental Medicine, Temple University Kornberg School of Dentistry and Columbia University College of Dental Medicine all follow the same trend.
While the supervised dental student gains a wide variety of experience with the general population by providing direct patient care in the school clinic, the graduating dentists are lacking experience and confidence in selecting materials and treatment planning for restorative dentistry.  Where a new dentist may be doing one or two crowns or inlays a day, the dental technician has built a career creating as many in ½ an hour a day.  And…as a worker in a commercial laboratory the highly experienced technician must continually improve to remain competitive and relevant in the market place.
Technicians are under constant pressure to create restorations better, faster and cheaper than ever before.  In that environment, manufacturers are also under pressure to make materials better, faster and cheaper as well.  This pressure has created a whole new acceleration in materials and technologies.  The practicing dentist has found it difficult at best to keep up with the changes in materials alone.  All the while, the highly experienced technician is quickly researching and adapting to the changes.   Highly experienced dental technicians and dentists have built great relationships together and the word has gotten out to the profession.  Top technicians have achieved a level of importance with the clinical team oftentimes on par with the dentist him or herself.
Today in an increasingly complicated world of clinical dentistry, the top dental technicians have become highly sought after experts in material selection and treatment planning.  Implant dentistry is now mainstream and developing along with digital dentistry at a rapid pace creating new levels of expertise that the dentist must attain.  That too creates a new need for the top technicians to develop themselves well ahead of the dentist to guarantee successful and efficient patient care while treatment planning with the dentist.
---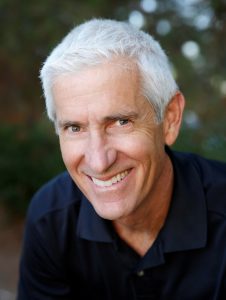 About The Author

After completing the Dental Technology course at the Southern California College of Medical and Dental Careers in 1973, Steve Killian began a ten year career in earnest as the Head Ceramist and General Manager of Jim Glidewell's first satellite laboratory, Cal-West Dental Ceramics. In 1980 he became a CDT, receiving his 35 year pin at NADL's Vision 21 Meeting in 2015. Steve opened his own lab in 1983, where he added a partner and brother, Greg Killian. Now as a 29 person lab in Irvine, CA, Killian Dental Ceramics, CDL offers products to please the most cosmetically driven patient and pricing to support any client's budget. As the President, General Manager and Head Technician, Steve is in the perpetual pursuit of excellence, where change is the only constant while staying on the cutting edge of new technologies, processes, and services. Steve was on the NADL Board of Directors from 2010 – 2014 and is currently the Vice-Chair to the Foundation for Dental Laboratory Technology.