By: Leon Hermanides, CDT
As with many industries in today's world the technological advances in dentistry are happening at a furious pace, often leaving dentists and dental technicians with an overwhelming array of 'solutions'. Often too – problems they didn't know they had! A common question posed to me is, how do I think this has impacted a patient's expectation of quality of care?
In his book The Checklist Manifesto, Atul Gawande discusses the immense complexity in modern medicine, the creation of the 'superspecialist' and the need to distill very complex treatments and situations into a list of brief, simple and to the point actions or a checklist. I identify with his writing, as our ability to treat patients predictably in dentistry through often complex treatments, taking years to complete, relies on people uniquely qualified to manage particular problems requiring individual expertise.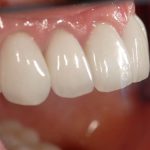 After a patient's diagnosis and risk profile is evaluated a restorative dentist may be coordinating care with the orthodontist, to move the teeth and bone into a more favorable position, and a periodontist for esthetic management of the gingiva and implant replacement of missing teeth. However the last step is always to add back the part the patient cares about the most, the teeth.
I believe that the relationship between a restorative dentist and the trained and certified dental technician is one of the most misunderstood in dentistry today. There is no question that the ability of technology to deliver an adequate posterior restoration for most patient's mouths is not a future prospect, rather it has shown to be a viable option at a reasonable cost. Whether the restoration is delivered through an in-office milling system or a dental laboratory, this treatment has demonstrated reliable outcomes.
The difference however becomes more noticeable as the complexity of the treatment increases. This is when dentistry requires the 'superspecialists' and in my experience there has been no technology that has been able to demonstrate predictable outcomes without the intervention of highly skilled people, whether in clinical dentistry or the dental laboratory environment. The technology may have changed methods of fabrication, and often even the materials used in a laboratory, however it will not be able to critically evaluate all the areas required to treat a patient to a predictable level of dental health.
It is my contention that evaluating a laboratory by the materials it sells, the technology it uses, turnaround times or which articulators they own does nothing to improve the quality of care provided by a restorative dentist. The future of restorative dentistry, I believe, and our ability to deliver predictable outcomes for patients requiring complex dental treatment is understanding the role of the 'superspecialist' and most importantly the role of highly trained, certified dental technicians in giving patient's the smile they have dreamed of!
All Photos by Leon Hermanides, CDT: © Protea Dental Studio
---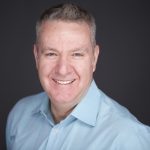 Leon Hermanides graduated from College in South Africa with a National Higher Diploma in Dental Technology, the equivalent of a Bachelors Degree in the USA.  He has worked in South Africa, London and Seattle dental laboratories specializing in all stages of advanced reconstructions, implants and anterior esthetics.
Leon is a Clinical Instructor at Dr. John Kois' Kois Center programs and a member of study clubs around the Puget Sound area. He has served as President of the Washington State Dental Laboratory Association in 2012 and as the Chair of the Foundation for Dental Technology in 2014 and 2015. He is serving as the President Elect of the National Association of Dental Laboratories for 2017. Additionally Leon serves on the Advisory Board for the Dental Technology program at Bates Technical College in Tacoma, WA.
Leon has published articles on implants and comprehensive restorative rehabilitation in both clinical and technical journals. He has lectured internationally to clinical and technical groups on subjects ranging from implant restorations to esthetics and restorative failures.
In 1998 Leon established Protea Dental Studio in Redmond, Washington; a DAMAS certified laboratory that specializes in providing comprehensive, implant and anterior restorative cases.  Protea Dental Studio, Inc has built its reputation by implementing a systematic approach to ensure consistent, predictable results.