Who Makes Your Crown?
By Bennett Napier, CAE
Over a hundred years ago, it was not uncommon to find a dentist in a barber shop. Over the course of time, processes, training and technology have vastly improved the delivery of dental services.
During the evolution of dentistry, allied specialists emerged to perform certain functions, i.e. assistants, hygienists and dental laboratory technicians. Additionally, based on this divergence of skilled professionals, a general dentist today, compared to twenty five years ago, likely has not received significant training in what is called restorative dentistry, or also known as crown and bridge/denture/removable dental devices. In this regard, dentists regularly call upon the skills and experience of a dental laboratory technician.
Dental laboratory technicians are uniquely different than other allied dental team members. They generally work for a commercial dental laboratory and are not a direct employee of a dentist. Based on that dynamic, a dental laboratory employing dental laboratory technicians receive an R/X from a licensed dentist to make a myriad of restorations that are used by dental patients. These patient specific devices include crowns, bridges, dentures, orthodontic devices, sleep devices and implants.
Dental laboratory technicians of today, likely use both traditional hand craft processes along with CAD/CAM technology to create dental restorations.
For dentists, participation in the current global economy requires caution and diligence to ensure that the laboratory that they choose to fabricate restorative products for their patients — including crowns, dentures, bridges, and veneers— is both competent and transparent.
Today's dental patients are in a good position as there are countless treatment options due to new materials and new technology. However, with so many different materials, it is important to have a trained and educated dental technician that understands biocompatibility issues to provide input to the dentist relative to an R/X and treatment plan.
Patients should feel comfortable asking these questions to their dentist:
1) Is the dental laboratory you work with certified? And by whom?
2) Is the dental laboratory technician that made my restoration certified? Were they formally educated?
3) Where is the dental laboratory you work with physically located?
4) What patient contact materials were used in my restoration? Are they U.S. FDA registered materials?
In most states, anyone can open a dental laboratory and start providing services to a dentist with zero background in dental laboratory technology.
Surprisingly, an American Dental Association (ADA) survey reveals that more than 65 percent of its membership believes dental technicians are regulated, when in fact very few states require any certification or continuing education for dental laboratory technicians.
The National Board for Certification in Dental Laboratory Technology (NBC) formed in 1955 as an independent certification organization dedicated to improving the quality of dental laboratory technology through voluntary testing and certification of dental laboratories and technicians.
The Certified Dental Technician designation remains the 'gold standard' for the industry, as it is the only certification program recognized by the ADA.
---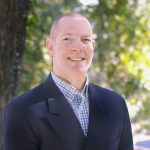 Bennett Napier, MS, CAE, is a Certified Association Executive and serves as Executive Director of the NADL, NBC, and FDLT. Napier has been involved in the dental industry since 1994 having served as a Chief Staff Executive for state and national organizations in both dental hygiene and the dental laboratory industry. Prior to his career in association management, he worked in Washington DC, as a congressional assistant and policy analyst.