By: Bennett Napier, CAE
For most people, at some point in our lives we will use the services of a licensed dentist. This blog is intended to help you determine the right dentist for your needs.
It's important for patients to know the alphabet soup of designations and specialties within dentistry.
The DDS (Doctor of Dental Surgery) and DMD (Doctor of Dental Medicine) are both dental degrees. They are awarded upon graduation from a dental school to become a General Dentist. The majority of dental schools award the DDS degree; however, some award a DMD degree. The education and degrees are by and large, the same.
After graduation, dentists have to have a license to practice in the state(s) they wish to work in. Each state has different requirements for licensure and continuing education.
See each state's requirements at:
https://www.ada.org/en/education-careers/licensure/licensure-dental-students/state-dental-boards
Dentists work with a team of people within their practice such as, dental assistants, dental hygienists, practice and/or office managers and administrative staff to help deliver oral health care. These allied professionals generally work alongside the dentist within the dental practice setting and are in direct contact with the patient (under the supervision of the dentist).
Most dentists also utilize the professional skills and knowledge of dental laboratory technicians that are employed by commercial dental laboratories to deliver restorative and cosmetic dental work. Dental laboratories fulfill prescriptions for dental devices such as crowns, bridges, implants, veneers, dentures, aligners, night guards, sleep apnea and orthodontic appliances.
It is common in today's dental treatment planning, for a patient to interact with a dental laboratory technician, for services such as "custom shade taking" where a technician works to match the desired tooth color of a new restoration to existing teeth, or to the aesthetic desires of the patient. Patients may also interact with a dental laboratory technician when a case may be more complex that requires a team approach where the general dentist, a dental surgeon and the technician work in concert with each other to perform full mouth reconstructions or smile design plans.
To gain a better understanding of the role of dental laboratory technicians visit www.nbccert.org and https://nadl.org/certification/dental-lab-career.cfm.  For more information on questions to ask your dentist regarding the dental laboratory and dental technician they work with, visit https://dentallabs.org/who-makes-your-crown/.
In dentistry, there are nine specialties recognized by the American Dental Association. In this blog, we will cover just a few of the different areas of discipline.
General Dentist
 A General Dentist is in effect a family dentist and provides patient's oral health care on a regular basis. This is the most common type of dentist and the majority of their work revolves around important preventative oral care. This includes regular dental cleanings, dental X-rays, and educating patients about proper at-home oral care. General Dentists are also responsible for restorative oral care. They are also monitoring the health of your mouth, neck, and head so ensure there are no issues.
Here are three good resources to find a General Dentist:
https://findadentist.ada.org/                    American Dental Association
https://www.agd.org/                               Academy of General Dentistry
https://www.aacd.com/profiles                American Academy of Cosmetic Dentistry
Orthodontist
 You may know Orthodontists as the ones who install braces, but their care extends much farther beyond that. Orthodontists focus on righting misaligned teeth, jaw bones, and other supporting facial structures for both cosmetic and functional reasons.
To find an Orthodontist visit:
https://www.aaoinfo.org/              American Academy of Orthodontists
Oral and Maxillofacial Surgeon
Oral and Maxillofacial Surgeons focus on the hard and soft tissues found in and around the mouth. These tissues include the gums, cheeks, lips, hard palate, soft palate, tongue, and facial tissues. Surgeons receive additional training after dental school and thus perform more complex surgeries than other dental professionals.
To find an Oral and Maxillofacial Surgeon visit: https://www.aaoms.org/
Prosthodontist
Prosthodontists are responsible for providing oral prostheses that replace damaged, decayed, or missing teeth. Restorations can include crowns, bridges, dentures, dental implants, and veneers.
To find a Prosthodontist visit:
http://www.prostho.org/                        American Prosthodontic Society
https://www.prosthodontics.org/             American College of Prosthodontists
It is important that the patient take an active role in their oral health care to ensure the best possible outcomes.
About the Author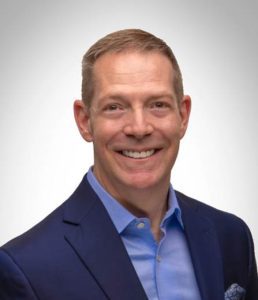 Bennett Napier, MS, CAE, is a Certified Association Executive and serves as Chief Staff Executive of the National Association of Dental Laboratories. Napier has been involved in the dental industry since 1994 having served as a Chief Staff Executive for state and national organizations in both dental hygiene and the dental laboratory industry. Prior to his career in association management, he worked in Washington DC, as a congressional assistant and policy analyst for a foundation.