Ask A CDT:
Denture Technology- Looking Back and Moving Forward
By: Dennis Urban, CDT
Looking back at my over 40 years' experience as a removable dental technician and lab owner, I am amazed at the slow technology progression in denture technology compared to crown and bridge over a majority of these years. But I am equally amazed and excited about the advancement in denture technology and materials in the past ten years.  But there is one constant in these observations, and that is the necessity to know the science behind the materials and techniques being used.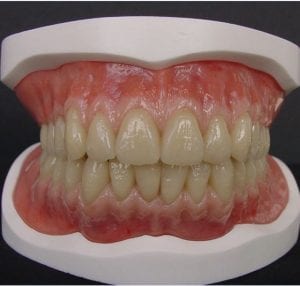 I have had the great opportunity to lecture and train dental technicians and dentists all over the world on denture technology since 1994 and it always turns out to be a rewarding and a learning experience for me.  But I have also seen so many dental technicians going through the motions without realizing or never learning what is the best-case scenario for the patient. Therefore, continuing education and active involvement on both sides of the dental industry is so important.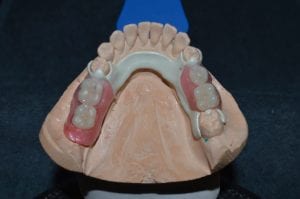 To go one step further on the education topic, I believe that certification in dental technology raises us up to another level of knowledge, application, standards and qualification.  Even in our laboratory, I can see the comfort level of a new account go up significantly when I mention that we have Certified Dental Technicians (CDT's) working on their cases.
Moving Forward, let's take a look at where technology has taken us in the removable arena. We have had major advancements on denture base materials, processing methods, denture teeth that actually look like real teeth with natural tooth morphology and excellent wear factors. And now we are in the midst of a major change in direction on removables, especially in the last few years, with the advent of digital dentures. Some of the major advancements in digital technology has not only come with full dentures but with metal free partial dentures. When it comes to partial dentures, the most requested products in our laboratory are metal free partials including clear partial frames (fig 1) and milled Ultaire AKP frameworks (fig 2). And our success rate on these types of cases has been phenomenal with patient acceptance. But do keep in mind that proper training in partial denture design is a must for the success of these types of cases.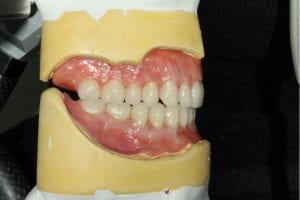 I am always told that denture technology is a lost art, but I look at it as one of the most opportune times in removable technology in many years. There are so many ways for dentists to grow their practice with high-end cosmetic full dentures, implant dentures and partial dentures. There is a shortage of qualified denture technicians, but on the other hand I see so many young women and men coming to my lectures wanting to learn as much as they can on denture technology and that is exciting for our industry.
To me, the artistry in denture technology is very gratifying.  But it all starts with proper communication on case planning.  Dentists are so excited when they see our work that they can't wait to start their next case. I want the patient to love the aesthetics and function, so their self-esteem rises to a new level and it is a life changing experience.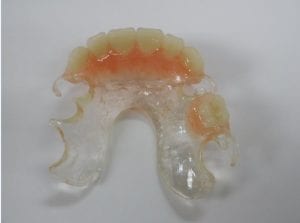 At our lab we use the best FDA approved materials on the market. We utilize certain techniques which help us go above and beyond the average denture case.  I ask the dentist for digital photographs of the patient's gingiva and then we send a wax try in that looks like a high-end finished denture (fig 3).  We then mimic this in the final process with the appropriate denture base stains.  The proper occlusal scheme, working and balancing and the natural look of characterization (fig 4) can make a world of difference when trying to achieve the ultimate results in a high-end cosmetic denture.
In summary, we are in exciting and opportune times in denture technology. Whether it be digital dentures, implant dentures, full dentures or partials. Certification, education, communication, knowledge and talent all play a role in the ultimate goal of patient satisfaction.
---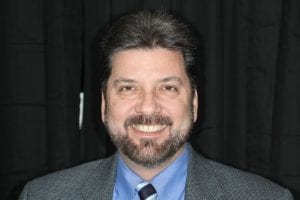 Dennis Urban, CDT has over 40 years of expertise in the dental technology field including lab management, technical training, sales and marketing, product development, quality assurance, writing and lecturing.In addition to being a seasoned dental lab manager, Dennis has been an eminent lecturer to dentists and technicians worldwide since 1985.  He owned and operated a full-service lab on Long Island, New York for many years. His lectures and trainings span many areas of dental technology, including denture set-ups, lingualized occlusion, denture processing, lab management, implant overdentures and bar design, shade communication, occlusion and soft liners. His technical articles have been published in numerous dental publications in the U.S., Canada and Europe.
Dennis Urban has been President of both the Long Island DentalLaboratory Association and the Dental Laboratory Association of the State of New York and was a Cal Lab board member. He now serves on the board of the National Board of Certification for Dental Technology as Secretary/Fiscal Officer.
Dennis was the recipient of the 2007 NADL Excellence in Education award, a nominee for the 2012 NADL Educator of the Year and a nominee for 2012 and 2013 NADL CDT of the Year. Dennis is currently the Executive Vice President and Technical Director at Dynamic Dental Solutions in Smithtown, New York.