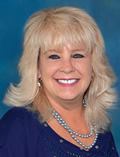 By Dena Lanier
Dental professionals from around the world will recognize World Oral Health Day and its 2016 theme of "It all starts here. Healthy mouth. Healthy body" on Sunday, March 20. This international day celebrates the benefits of a healthy mouth and promotes worldwide awareness of the issues affecting oral health and the importance of oral hygiene.
The international observance is organized by the World Dental Federation in collaboration with Henry Schein, Royal Phillips, Unilever and Wrigley Oral Healthcare Program. World Oral Health Day offers the global dental and oral health community a platform to take action in a world-wide effort to reduce oral diseases. According to the World Dental Federation, 90 percent of the world's population will suffer from oral diseases in their lifetime and many of them can be avoided with increased governmental, health association and society support and funding for prevention, detection and treatment programs.
World Oral Health Day 2016 aims to help everyone recognize the impact their oral health has on overall physical health and wellbeing. At the National Association of Dental Laboratories (NADL), we take this message to heart each and every day by encouraging dental patients to become better informed about where their restorations are coming from.
From dentures to bridges to retainers, many patients assume these common types of restorations are made by their dentists. However, most dentists do not make restorations themselves. Many dentists work with laboratories and technicians, either in the U.S. or abroad, to order customized restorations for their patients.
When one thinks of oral health, they might think of brushing their teeth or visiting their dentist regularly. However, taking oral heath into your own hands goes beyond that.
Supporting the theme of healthy mouth, healthy body, our "What's In Your Mouth?" campaign raises public awareness of transparency, minimum standards, safety issues and the important role that the dental laboratory and dental laboratory technician play as part of the oral health care team. I encourage all dental patients to assess the quality of their restorations by asking their dentists these five basic questions:
"What is the education and training of the dental technician creating my restoration?"
"Is the dental laboratory you work with certified and by whom?"
"Where is your dental laboratory located?"
"What patient contact materials are in the restorations you are prescribing for the treatment plan?"
"How does your dental practice ensure that it is not using misbranded or grey market dental parts and materials?"
Dena Lanier is the President of the National Association of Dental Laboratories (NADL) and owner of the Lab 2000, Inc., a Certified Dental Laboratory located in Columbus, Georgia.