Increased Regulation – Is it Good or Bad for Labs?
By Travis Zick
When I first entered the dental lab industry, I was surprised at how little regulation existed. It seemed odd to me that we were making products that went in a patient's mouth, and yet there was minimal policing of how those products were being made. As I spoke to groups of dentists and talked about the importance of working with a CDL or DAMAS lab, they too were typically shocked to discover the lack of oversight labs received. ADA survey research shows most dentists believe laboratories are highly regulated.
Over the past 10+ years, we've seen a shift brought on by two major factors. First came the increase in offshore work in the early 2000s. As more labs imported work, FDA increased enforcement. At the same time, some labs that were importing did not disclose it, and the industry itself began asking for more regulation to ensure a level playing field. This led to three additional states passing legislation policing dental labs, with all three adding new requirements on patient contact material and point of- origin disclosure. To date, however, there are only 12 states that have any type of oversight for dental labs.
The second factor has been the increase in technology utilized in the labs. This garnered the attention of the FDA, which now in many cases views dental labs as manufacturers. Dental labs remain exempt from registering with the FDA, as long as they conduct activities within the exemption. Digital technology and production of more complex/high-risk cases has increased FDA interest more than ever before. This interest seemingly began with a focus on patient-specific abutments.
With an increasing reliance on milling and printing, FDA interest is going to continue to spread. Moving ahead, it is imperative that labs utilize validated processes in production of restorations and
using CAD/CAM or printing technology. A validated process ensures that the product coming out at the end of the line matches exactly with the product that was created on the screen at the beginning of the line. This also means that for each product, the material, software, and output system (printer or mill) must be tested together and "validated" with FDA. It also means that when labs are looking at new equipment, we need to ask what systems the equipment has been validated with.
So, back to the original question, is all this change good or bad? From someone who has experienced an FDA audit, I can attest that it's certainly a cumbersome process.
I do believe increased regulation, if driven by the industry, is a good thing as it further legitimizes our role in the treatment of patients. The NADL has taken a proactive posture on both the state and FDA fronts. We are supporting several states in their quest for legislation and encouraging more to start the process. We are also actively engaging the FDA in discussions for clarification and guidance that we can share with our members about the requirements for use of CAD/CAM and 3D printing technology. I believe regulatory guidance and advocacy is one of the greatest benefits the NADL offers to our members. NADL will continue to do our best to help you navigate the changing waters as we move through 2019.
---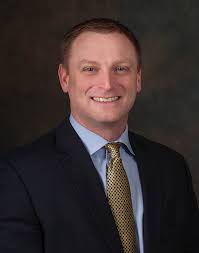 Travis Zick is the President of D&S Dental Laboratory, Inc., and D&S Group, Inc. based in Waunakee, WI.  D&S is a full-service, Certified Dental Laboratory with 3 locations in Wisconsin.  D&S Group has two additional labs in Wisconsin & Illinois.  Altogether, D&S has over 100 employees amongst the 5 laboratories.  Travis has served on the NADL Finance Committee for the past two years, including serving as Co-Chair in 2014.