Q&A with Mary Borg-Bartlett and Gary D. Morgan, CDT, ASQ CQA of SafeLink Consulting, Inc.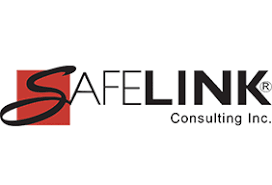 Safety of workers and patients is not an easy task in these difficult times. Dental labs must consider not only the regulatory side of protecting workers but also the practical side of how to manufacture under constraints being placed on employers by federal, state, and local authorities. Bartlett and Morgan answer commonly asked questions.
Q: Please state the disinfecting process for receiving cases.
A: All items must be cleaned before disinfecting. If no dried blood is evident, then rinsing with water is effective. Dried blood must be removed prior to disinfecting. The item should then be sprayed or immersed, based upon the manufacturer's instructions for the impression material, and remain wet for the amount of time to kill TB and for inactivation of SARS-Cov2 (COVID-19). The disinfectant should then be rinsed away prior to sending the case items into manufacturing. The disinfectant must either state that it is effective against Human Coronavirus or must be on the EPA list for emerging pathogens. https:// www.epa.gov/pesticide-registration/list-n-disinfectants-useagainst-sars-cov-2
Q: What is the best disinfectant to disinfect alginate impressions?
A: Because alginate is an irreversible hydrocolloid, it must be disinfected with care. Hydrocolloids are hydrophilic in nature; hence they swell if immersed in water or disinfectant. Pretty much any disinfectant can be sprayed on the impression. The time of exposure should be as short as possible to achieve disinfection and then rinsed away before pouring the model to prevent damaging the model.
Q: We use Cetylcide II…..your thoughts?
A: Cetylcide II is on EPA's list of disinfectants that inactivate Human Coronavirus. According to the manufacturer's instructions for use, items must be wet for 10 minutes. CDC recommends that, where blood may be present, a high-level disinfectant with a Tuberculocidal claim should be used. Cetylcide II does not state that on the label. This product is a corrosive material, so review the Safety Data Sheet for safety precautions.
Q: Is sodium hypochlorite effective in treating impressions? Why buy commercial formulas if a 10% mixture of bleach is recommended for sterilization?
A: A sodium hypochlorite (bleach) solution is still one of the most reliable, economical and effective disinfectant solutions. The solution must be 1 part sodium hypochlorite to 10 parts water and the items or surfaces must remain wet for 10 minutes. The product is corrosive, so follow safety precautions for use from the manufacturer. In order to be able to cite a recognized source if ever questioned about the disinfecting chemical being used, we recommend following the CDC's guidelines for dentistry and they recommend an intermediate-level, hospital-grade disinfectant with a TB kill. If this information is on the label of the disinfectant, then it would meet this requirement by the CDC.
Q: Can CaviCide used to disinfect counters and surfaces after cleaning be sprayed and left on the surface, or does it need to be wiped again?
A: If the surface has been cleaned, then the Cavicide may be sprayed and allowed to air dry or can be wiped again after the amount of contact time required for disinfection. The proper technique is spray-wipe-spray.
Q: Can you please explain the reasoning for "double wipe down" of surfaces?
A: The first wipe is the cleaning wipe to remove any bioburden or other surface contaminates. Disinfectants only work on the surface they touch. They cannot penetrate through any surface contaminate. The second wipe is laying down the disinfectant.
Q: Should we be disinfecting the boxes we deliver the cases in?
A: It is not required. It is very difficult to disinfect cardboard and paper and retain their integrity. Practicing Standard Precautions should eliminate the need to disinfect the delivery boxes.
Q: How long after a model is prepared from impression would it be considered 'safe'?
A: If the impression has been disinfected properly then the model should not be contaminated with coronavirus so it should be safe to handle immediately. If the impression has not been disinfected then the model would need to be disinfected.
Q: How far do bacteria absorb into the denture?
A: Since acrylic is porous and can also have microscopic cracks, it is safe to presume that bacteria may penetrate throughout the denture. This characteristic is why denture repair and reline activities may still pose a risk of exposure to bacteria and should be processed as if potentially infectious.
Q: How long should we expose the restoration to 70% alcohol to effectively disinfect it before delivery to office?
A: According to reviewed studies, the minimal contact time is 30 seconds to be virucidal. You should ensure that the material is not negatively affected by the alcohol.
Q: Does steaming models and articulators give us any benefit against the virus?
A: Steaming is a method of cleaning that can remove microorganisms. Steaming does create an aerosol, so steaming a potentially contaminated item could possibly spread the virus. It would be best to clean the items manually.
Q: I work at an in-office lab where the impressions are done in alginate and sent immediately to the lab. How long can the disinfectant stay on the impression before affecting the alginate properties? Would it be a good idea to soak it in soapy water?
A: The impression should be rinsed immediately and then disinfected by using the 1:10 ratio of sodium hypochlorite and water for no more than ten minutes. The impression should be rinsed immediately after the ten minutes. The impression should not be soaked.
Q: Do items need to be dried before applying the disinfectant?
A: They do not have to be dry, however, excess moisture should be removed so that that the disinfectant is not diluted by contact with the excess moisture. Drier is better.
Q: I immerse models and impressions in a container of disinfection liquid instead of spraying, along with changing the liquid daily. Is that good practice?
A: If you have not had any problems with accuracy, then keep doing what you are doing.
Q: What about grinding out soft liner? Do bacteria penetrate beyond surface contamination?
A: Bacteria can penetrate into porous materials since they are living organisms. Viruses are surface contaminates outside of the body.
Q: Do we need to disinfect the stone models as well?
A: If the impression has been properly cleaned, all visible bioburden has been removed and disinfected in the lab, then there should be no need to disinfect the model. If the model is sent directly from the dental practice, then the lab should disinfect the model.
Q: What do you recommend for disinfecting impressions before pour up? Before the scan?
A: We do not promote any certain disinfecting product. Any EPA registered disinfectant that is effective against the coronavirus and that does not compromise the accuracy of the impression or model would be best.
Q: Will UV light kill this virus?
A: Because this virus is so new, there has not been much information on the use of UV. UV light has been shown effective in inactivating other coronaviruses, so it is likely that it would do so with SARS-CoV-2 since the structure is similar to the other viruses. All areas of the item being disinfected must be exposed to the light. A study was performed on UV disinfecting of impressions and can be accessed at https://www.ncbi.nlm.nih. gov/pmc/articles/PMC4576645/. This site is part of the National Institutes of Health.
Q: Can you use UV lighting to disinfect outgoing cases?
A: There is evidence that UV light is effective at inactivating viruses on hard surfaces ranging from cell phones to entire hospital rooms. UV dental cabinets can be used to disinfect instruments, so should do the same on outgoing cases. It is important to investigate any product and its disinfecting claims as well as its safety for the user. Human exposure to UV light can be very dangerous.
Q: What frequency or type of UV light is required for disinfecting?
A: UV-C light is recognized as the safest and most effective spectrum. Please refer to the Environmental Protection Agency (EPA) for specific information on a particular device.
Q: If the virus just falls is there good reason to have air purifiers or would the purifier just stir it up?
A: There is some indication that the SARS-CoV-2 virus can remain aerosolized for an unspecific period of time, therefore air purification systems would be an engineering control that could reduce the possible exposure to the virus.
Q: Would it be recommended to install air purifiers with HEPA filter in the dental office and operatories?
A: Both OSHA and CDC recommend air filtering and purification systems as engineering controls in reducing the likelihood of airborne transmission.
Q: Are extractors going to be mandated in the future?
A: If you are referring to Extraoral Dental Suction Systems for capturing aerosols, it is possible, but not likely. OSHA already requires that employers look at engineering controls first to protect employees, and these devices do offer more protection from the aerosols that are generated in certain dental procedures.
Q: Are dentists expecting dental labs to disinfect or sanitize restorations besides general cleaning?
A: Dentists should expect that restorations are sanitized (clean) when delivered from the laboratory. Dental laboratories, unless required by state regulations, are not required to disinfect restorations prior to delivery. Regardless if the laboratory does disinfect their product, it is the dentist's responsibility to prepare the restoration for delivery to the patient by either disinfecting or sterilizing the restoration, based upon the material in the restoration or dental appliance.
Q: I have scoured the internet in regard to the effects of various sanitation methods and chemicals on the various impression materials. Though this is an area of research for the past several decades there seems to be no consensus as to how best to sanitize impressions without compromising geometric and surface integrity. Meanwhile we are receiving impressions dripping with blood from our doctors who say sanitizing effects the impression so it is up to the lab, although the best time to do so is right out of the mouth before the biomaterial dries. How do I give my doctors clear and concise guidance on sanitizing impression materials?
A: The CDC's 2003 infection control guidelines for dentistry states that, "The best time to clean and disinfect impressions, prostheses, or appliances is as soon as possible after removal from the patient's mouth before drying of blood or other bioburden can occur." The CDC also recommends that the dentist and the dental laboratory communicate regarding the cleaning and disinfection procedures. You should ask the manufacturer to provide the best disinfection protocol for their specific material and provide that to your clients. Using disinfectants that require the least amount of contact time necessary to be effective would be a best approach.
Q: Should the paper Rx be separate from the bag? If pouches are not used, will a stapled Rx be contaminated from the little hole made in bag?
A: The Rx should be separated from any contents that have been potentially contaminated. There should be very little risk of contamination of the Rx from being stapled to the bag.
Q: A majority of lab cases which come to us via pick-up or commercial carrier arrive with the Rx inside of the plastic bag, thereby cross contaminating. How would you recommend we handle that?
A: Communicate with the dental practice your expectations for proper packaging of items sent to the lab, including separation of the Rx from potentially contaminated items. Stressing the reasons why this is important will usually convince the dental practice to do the right thing. Ultimately if they continue to not follow safe practices, you can refuse to accept the work until it is packaged properly. Obviously that is a hard decision to make, but employee safety needs to come first.
Q: I send crowns out in a plastic box with foam inserts. Should this changed?
A: New cases can still be sent out with the inserts. If case boxes are returned by the dental client, it would be advisable to disinfect the box and not reuse the insert.
Q: We talk about washing hands often, what about washing your face?
A: Hands are the primary surface contact and transmission source to the eyes, nose and mouth, so should be washed often. Areas of the face may be subject to exposure, so should be washed after potential exposure.
Q: What are the "oils" that N95, R95, P95 etc. prevented?
A: The "oils" are industrial oils. This is information on the types of respirators from NIOSH. "An N-95 respirator is one of nine types of disposable particulate respirators. Particulate respirators are also known as "air-purifying respirators" because they protect by filtering particles out of the air as you breathe. These respirators protect only against particles—not gases or vapors. Since airborne biological agents such as bacteria or viruses are particles, they can be filtered by particulate respirators. Respirators are rated as N, R, or P for protection against oils. This rating is important in industry because some industrial oils can degrade the filter performance so it doesn't filter properly.* Respirators are rated "N," if they are Not resistant to oil, "R" if somewhat Resistant to oil, and "P" if strongly resistant (oil Proof)." https://www.cdc.gov/niosh/npptl/topics/ respirators/factsheets/respsars.html
Q: What is the difference between KN 95 vs. N95 effectiveness? If masks are not professionally fitted is there a difference in effectiveness? How can we best self-fit?
A: KN95 is the Chinese equivalent to an N95, which is the U.S. classification. They should be substantially equivalent in their effectiveness. In order to be truly effective both should be fit tested to the employee. Fit testing kits are available from suppliers, however, they may be in short supply during the pandemic. OSHA has relaxed some enforcement activities for fit testing.
Q: Do surgical masks effectively filter particulates in the air or is an N95 required to filter particulates in the air?
A: Surgical masks are intended to protect the patient from the body secretions of the wearer and are not intended to protect the wearer from particulate matter including viruses. An N95 is required to filter particulate matter.
Q: Aside from our dental vendors are there any direct providers for PPE as they are in short supply?
A: There are a lot of direct vendors popping up all over the internet. Due diligence is required in ensuring that the PPE being offered meets the current requirements from the regulatory agencies. Due to the shortages of PPE, regulatory agencies, including OSHA, NIOSH, and FDA are allowing alternatives to the normal standards. You should verify that that any alternative PPE is allowed by checking with the agencies for any emergency authorizations and current lists of allowed PPEs.
Q: Is a new disposable gown needed with each patient? And if we wear a lab coat, do we need a new, clean one with each patient?
A: New disposable gowns are not needed unless the patient being treated is suspected or confirmed positive for COVID-19. Lab coats that are worn during treatment of suspected or confirmed positive COVID-19 patients should be used once and then laundered. The employer may require that gowns are changed after aerosol generating procedures for worker safety.
Q: Does proper PPE for disinfecting impressions include the dental technician wearing a smock or protective barrier for clothing being worn outside of the lab?
A: Yes. A protective garment will prevent splash and spatter from reaching work clothes or street clothes.
Q: Does OSHA require we provide a laundry service for all of my employees PPE?
A: Employees are not allowed to self-launder any PPE. Any protective garments must be either laundered onsite or laundered by an outside service.
Q: Can you address the need for lab coat protection that completely covers street clothing for those in a high-risk area?
A: Any exposed uniform or street clothing that could be contaminated due to splash or spatter of body fluids or touched by contaminated gloves might carry the virus wherever the employee goes in or out of the workplace.
Q: Do lab techs need to wear PPE while performing all phases?
A: Technicians who are not performing tasks where potential exposure to body fluids are expected would not be required to wear PPE for protection from this virus. Standard precautions should be practiced, including handwashing, routine surface contamination and physical distancing. New guidelines recommend everyone wears masks to prevent transmission. The employer may determine it is necessary to protect all employees.
Q: Which is more effective for dental lab personnel that do not have patient contact, an N95, surgical mask or homemade cloth mask?
A: For dental lab personnel that do not have potential exposure while performing their tasks, a face covering or surgical mask is recommended. This protects other people from the wearer's coughs or sneezes. An N95 would not be typically needed for lab personnel that do not have any exposure. If in an extreme emergency situation where a lab employee might be potentially exposed to a suspected or confirmed COVID-19 individual, then an N95 would be necessary.
Q: When performing an acrylic repair, even after disinfecting the prosthesis, when grinding is that considered aromatic? In other words, should I be wearing a N95 mask or will the standard face mask work?
A: OSHA requires the use of engineering and work practice controls first to eliminate the risk of any biological or chemical exposure. If these are not effective enough to remove or reduce the risk, then PPE would be required and for respiratory protection this means an N-95 or greater respirator. Remember OSHA respiratory protection requirements are very stringent, including medical qualification and fit testing.
Q: Is it better to use a full-face shield in conjunction with a mask/respirator when handling possible infectious materials if you want to reuse masks in order to save on quantity of masks used?
A: Yes.
Q: What or who will be on an oversight committee to control price gouging for PPE and sterilization liquids?
A: The states are allowed to enact laws that protect the public from price gouging during an emergency situation. Laws vary from state to state, so contact the state attorney general's office to find out the laws in your state.
Q: Are dentists required to wear N95 masks?
A: Dentists should screen patients for COVID-19 prior to any treatment. OSHA's guidance is that dentists and staff currently would be required to wear an N-95 if performing aerosol generating procedures on well patients and anytime they are working with suspected or confirmed COVID-19 patients.
Q: If all patients are to be treated as possibly infectious, then should N95 masks be worn with each patient?
A: As dental practices resume elective procedures, then screening would determine whether a patient could be infectious. N95s would then be required for suspected or confirmed COVID-19 patients. Otherwise, Standard Precautions should be practiced with all other patients.
Q: Are dentists required to change disposable gowns if working two operatories at a time?
A: If a dentist is working with well patients only, then the gown may be worn until it becomes visibly soiled. When working with suspected or confirmed COVID-19 patients, then the gown should be disposed of after each patient.
Q: What can patients do in preparation for a dental appointment?
A: Patients should contact the office prior to the appointment to determine what the practice policies are concerning the visit and the procedures to be performed. Patients should not show up at the appointment without confirming these policies first. Patients should postpone any visit if they do not feel well.
Q: Are face shields recommended when adjusting dentures that have been in a patient's mouth?
A: Since adjusting a denture that has been in the mouth could pose a risk of exposure, all of the PPE should be worn for aerosol generating procedures, including a mask for respiratory protection and either a face shield or safety goggles.
Q: What practice should we do with normal wear when coming back home?
A: The best practice during this pandemic is to immediately and carefully remove all clothing. Either wash immediately or segregate from contact until washing.
Q: With such a highly contagious and widespread illness, along with 48-hour plus hours of being asymptomatic, how could that be tracked back to being contracted at the lab? What is the reality of this connection being made?
A: It may be very difficult to do. Follow the CDC guidelines for determining the risk assessment. https://www.cdc.gov/coronavirus/2019-ncov/hcp/guidance-riskassesment-hcp.html
Q: Question on OSHA reportable: Procedure for confirmed COVID-19 case is quarantine from work (days missed from work). So how does one go about determining if they contracted COVID-19 from "work" or the "supermarket"?
A: The requirement for "reporting" to OSHA is the death or in-patient hospitalization of an employee because of a work-related injury or illness. COVID-19 can be a "recordable" illness on the OSHA 300 log only if a worker is infected as a result of performing their work-related duties. Employers must try as best they can to determine if it is work related. You should first investigate how the employee could have been exposed at work, such as working with a suspected or confirmed COVID-19 employee or patient. Document the investigation on an incident report. If the employee is confirmed to be COVID-19 positive then it would be recordable because of the required days away from work. Also, if treatment beyond first aid is required then it would be recordable. If exposure at work can be eliminated then it is not recordable. https://www.cdc.gov/coronavirus/2019-ncov/hcp/guidance-risk-assesment-hcp.html
Q: Should we install temporary mobile units for disinfecting before entering the lab and also measure temperatures of employees and patients for shade verification?
A: If the lab has assets available to perform disinfecting in a mobile unit then that would minimize the risk of exposure to other lab personnel. This would be an engineering control the same as dedicating a room in the lab for that purpose. Taking temperatures of employees and patients should be conducted in a dedicated space prior to entering the work areas.
Q: If employees want to work, specifically in the shipping/receiving and the disinfecting area, can we ask them to sign a consent form of the risks?
A: All employees should be notified and trained on the risks associated with their specific tasks. The employee can be provided with a job description or job safety analysis and can be asked to sign that they have received the information. All training should be documented. This does not relieve the employer for responsibility for protecting the employee.
Q: Do employees need to sign informed consent for daily monitoring of COVID-19?
A: They are not required to sign a consent for daily monitoring.
Q: Are there any written guidelines you can share for employees for the dental lab?
A: We have developed checklists for resuming operations for both the dental practice and the dental laboratory. These will be available on our website at safelinkconsulting.com.
Reprinted with permission from the June/July 2020 Issue of The Journal of Dental Technology
About the Authors: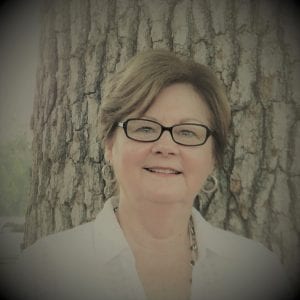 Mary Borg-Bartlett is the Co-founder and President of SafeLink Consulting Inc, a nationally recognized consulting firm located in Cumming, Georgia. SafeLink specializes in regulatory compliance consulting, including Quality Systems implementation, FDA, OSHA, and HIPAA compliance. Since 1991, Mary has actively participated as a presenter and on-site instructor to audiences of dentists, dental hygienists, dental assistants, and dental laboratory technicians throughout the US. Prior to founding Safelink, Mary held senior level management positions in mortgage banking, banking, and the family entertainment business. Her positions included responsibility for Facilities Management, Human Resources, Risk Management, Crisis and Disaster Recovery, and Health and Safety.
Her formal education was gained at Bauder College in Atlanta and Georgia State University. Mary is an Authorized trainer under OSHA's Outreach Program. She is published in the major dental trade publications on the risk management topics of employee safety and quality assurance. In October 2003, she was presented a Merit Award by the National Association of Dental Laboratories (NADL) in recognition of her contributions and outstanding service to the dental laboratory industry and to the NADL. She was a contributor in the development of the revised Guidelines for Infection Control in Dental Health-Care Settings – 2003 issued by the Centers for Disease Control (CDC). In 2007, Mary was awarded the Excellence in Education Award for Quality Assurance by the NADL. Mary is also an instructor for the NADL University on the subject of quality assurance, an external auditor for quality assurance (including the DAMAS system), and presenter at workshops and tradeshows on the topic of quality systems and health and safety.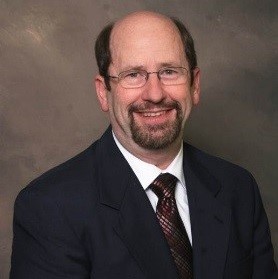 Gary Morgan is Vice President and a Compliance Advisor of SafeLink Consulting. After completion of studies in History and Government at the University of Texas at Austin, Gary worked for three years in retail business management and human resources.
In 1977 Gary joined Morgan Dental Laboratory, which his wife founded in 1975. Gary became a Certified Dental Technician in 1991. Active in the Dental Laboratory Association of Texas, Gary served as Legal and Governmental Affairs Chairman for DLAT 1987-2007, representing members before governmental agencies, the State Board of Dental Examiners, and the Texas Legislature.
Gary began lecturing on safety and infection control in 1989 and is an Authorized Trainer under OSHA's Outreach Program. Gary is an ASQ-Certified Quality Auditor, an authorized DAMAS consultant and DAMAS certification auditor and presenter at workshops and tradeshows on the topic of quality systems and health and safety.
In 2008, Gary was awarded the Merit Award in Recognition of Contributions and Outstanding Service to the Dental Laboratory Profession by the National Association of Dental Laboratories. In 2009, he was honored with the Dental Laboratory Association of Texas Hall of Fame Award.
From 2008 to 2010, Gary served as Chairman of the Dental Laboratory Certification Council.