With the focus on Covid related business impacts and the delayed implementation, that some of the FDA's Unique Device Identifier(UDI) program's labeling requirements have become effective in the latter part of 2020 has not received as much attention as it otherwise may have. One question that has recently arisen relates to the application of UDI labeling requirements for dental laboratories making surgical guides.
With respect to dental laboratories printing surgical guides (NDP), the guidance received from FDA is that dental laboratories that render such a service on the orders of a dentist would retain their FDA registration and listing exemption under 21 CFR 807.65(i)*.  Thus, dental labs that print surgical guides do not solely on that basis need to register with FDA as a device manufacturer or list as a manufacturer of NDP.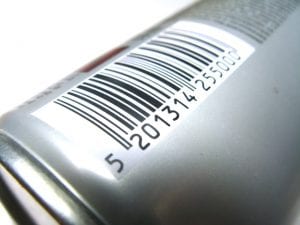 Now to look at how UDI requirements may apply to a dental laboratory making surgical guides. It is important to remember that since dental laboratories operate within a specific exemption from FDA registration and listing requirements, the application of some FDA rules to dental laboratories may be different in some instances than for suppliers and the manufacturers of the vast majority of other medical devices.
Under the UDI Rule definition, a labeler is one who labels a device for commercial distribution. However, when a dental laboratory only renders a service on the prescription of a dentist to make a surgical guide for a specific patient, the dental laboratory's actions do not constitute "commercial distribution".
If a dental laboratory were conducting other activities which had required a lab to register with FDA as a device manufacturer, and they chose to list the manufacture of surgical guides (NDP), they would be subject to UDI labeling requirements.  However, since the manufacture of surgical guides (NDP) by a dental laboratory can be performed within the FDA registration and listing exemption under 21 CFR 807.65(i), the dental laboratory would not be required to list the manufacture of surgical guides (NDP)
As a practical matter, establishing a UDI is cumbersome and costly and should be not be entered into lightly unless necessary for compliance.  As always, if there is any question it is best to consult with a regulatory compliance expert to make sure you fully understand how the regulatory requirements apply to your specific activities.
* Dental laboratories that manufacture surgical guides (NDP) under the dental laboratory registration and listing exemption are still required to comply with good manufacturing practices per 21 CFR 820, including required process controls and process validation per 21 CFR 820.70 and 21 CFR 820.75, as well as manufacturer's indications for use.
About the Author:
Eric Thorn, Esq.
Chief Staff Executive
National Association of Dental Laboratories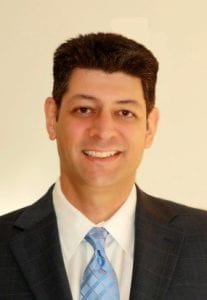 Eric Thorn is In-house Counsel for the National Association of Dental Laboratories and works and presents on governmental relations, regulatory and business development matters nationwide.
Eric formerly served as the General Counsel of the Florida House of Representatives and later spent over a decade in private practice representing numerous associations, private corporations and local governments.