We are a larger orthodontic laboratory and use only the best materials that we can find. We follow the Food and Drug Administration Good Manufacturing Processes (FDA GMP) requirements and we are also ISO 13485 certified. As a patient, it is important for you to know about the standards and requirements that dental laboratories have to follow as a means of patient protection.
All laboratories in the United States are required to follow FDA GMP guidelines. These are outlined in something called the Code of Federal Regulations and covers areas such as quality systems, design, purchasing, production and process controls, identification and traceability and much more.  All of the requirements relative to the quality system regulation of medical devices can be found at https://www.accessdata.fda.gov/scripts/cdrh/cfdocs/cfcfr/CFRSearch.cfm?CFRPart=820.
This is very important for patient safety as it ensures that we as dental laboratories are tracking training of employees and materials that are placed in the appliances. Tracking is done at the case level so we know what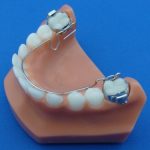 goes into each appliance. This also ensures that the appliances are sent through a quality control process during all fabrication.  It is important that you ask your dentist if they are working with a dental laboratory that follows GMP guidelines.
Almost all Orthodontic products originated from Europe. Therefore, we purchase some of our materials from Germany and Italy. The rest of the products that we purchase are manufactured in the United States. Most Orthodontists purchase their products from the top United States bracket manufacturers. However, they do not fall under the same FDA guidelines that dental laboratories do. They can purchase brackets for example from countries that do not have regulations on materials for a fraction of what they pay in the United States. Most of these products will function but are more prone to failures during treatment.
As our dental laboratory, part of the requirements for a company to be qualified to sell us their products they must go through a series of questions regarding how they run their business.  These questions include
Do they have a quality system?
Will they provide material certifications on all orders placed?
How do they track the materials they use to manufacture products?
If they fail to answer the questions properly then we find a different manufacturer. This is all intended to keep the best and safest products used to fabricate our orthodontic appliances.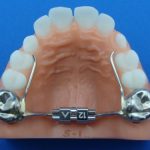 Many questions that we get about our products are related to what is in the wire. In orthodontics, we use 300 series stainless steel. This can be used in wires, brackets, bands, crowns, and many other products. The 300-series stainless steel is considered medical grade stainless steel. Since it is medical grade stainless steel it has less nickel than other stainless steel. Some patients have allergies to nickel. If this is the case, then we can use alternative metals such at titanium.  It is important to let your dentist know if you have any allergies to avoid situations such as this.
There are also some materials used in orthodontics that come from the aerospace industry. These are TMA, Nickel Titanium, and Copper Nickel Titanium. These are referred to in the industry as memory wires. They are very elastic wires that will go back to their original shape to help straighten your teeth.
The other main materials that we use in orthodontics are acrylic and thermal formed materials that are in the copolymer family. We make sure that the materials are BPA free from our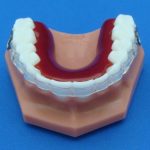 manufacturers. The manufactures show us the results from having the materials checked to be BPA free. We also have the plastics checked for gluten. There is not gluten in any of our finished products. We also purchase gloves powder free to make sure gluten is not on the gloves.   All of this research and testing with materials is to ensure patient safety.
As you can see several steps are taken in just purchasing the products to manufacture your orthodontic appliances. We also spend a great deal of time training our staff on policies, procedures and the technical aspects of making appliances. All their training is documented and they have work instructions posted in their work areas for all processes. This ensures that the technicians are processing the same quality of products.  Many of our dental technicians are also Certified Dental Technicians (CDT) through the National Board for Certification in Dental Laboratory Technology as well.  This means that they have exceeded a national standard for dental laboratory technology in both knowledge and skill.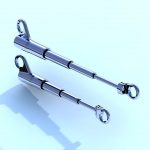 When a laboratory follows the FDA GMP processes it has a commitment to quality. This ensures that you will have a consistent quality appliance manufactured. The commitment is from the beginning to the end of the appliance fabrication.   So, don't forget to ask your dentist about the dental laboratory they are using, how they protect you as the patient and how they meet the FDA required standards related to Good Manufacturing Processes.
All photos by Arlen Hurt, CDT: © Specialty Appliances Laboratory
---
Arlen Hurt, CDT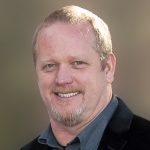 Graduated from Indiana University in 1984 with Dental Laboratory Technology Degree. Started working for Specialty Appliances in 1984 to present and is currently the Vice President of Specialty Appliances. Traveled to numerous Orthodontic meetings as an exhibitor and presenter. Has lectured at Universities, study clubs, state, regional and national meetings.  Also assisted in Hands-On Herbst™ training for 9 years with Dr. Terry Dischinger. Inventor of the RES™ Expansion screw, Herbst AppleCore Screw, Mini-Palex™ Expansion screw, Herbst MiniScope mechanism, M-4 Herbst Mechanism, ROC Crowns and various orthodontic appliances over the last 33 years. 2008 winner of the NADL Harry Hagman inventor of the year award.